Trails | Facilities | Equipment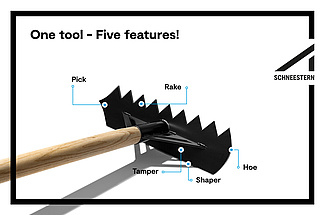 Our roots are in winter sports, but for some years now we have also been working to make action sports on bicycles an experience for everyone – whether young or old, beginner or professional. We also want to sustainably establish "action sports on two wheels" further in society. No matter whether as a tourist concept or in the context of promotion of physical activity for municipalities.
In order to achieve this goal in bike sports, we rely on our years of experience in the construction of action sports infrastructures. Our passion and the concentrated know-how from "20 years of Schneestern" are the perfect combination to change society through the positive effects of biking and action sports. The results are well thought-out and sustainable routes and facilities. A wide product portfolio, which we at Schneestern summarize in the company division BIKE.
A product range that primarily aims to generate added value and benefits for our customers, helping them to master their challenges with suitable solutions. We want to help cities, communities, planners, tourism destinations and also associations to fully utilize the potential of bike trails and facilities for their purposes and to generate a positive impact for society today and for the future. Always with the highest quality and technical standards, according to the company motto "action sports engineered".